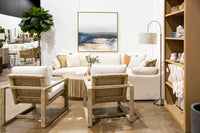 Bliss Home Market was created in Columbus, Ohio to make it easy for you to style your home with beautiful pieces. We offer once-a-month sales featured on our instagram and facebook where you can find new, high-quality furniture, home decor, and more at affordable prices.
Our team is constantly hunting for amazing items to purchase for you so you don't have to search online for hours. We offer new unique pieces each month for you to shop and take home now.
Our concept allows us to keep our costs low by operating from a warehouse space and only selling in-person.
We purchase directly from big name manufacturers that sell to your favorite stores and through our operational model, we can hand this savings over to you!
About
Hi! We're Erin and Kelly
Two friends who have done life together for more years than we can count. Erin started Bliss Home Market in September of 2020 and soon asked Kelly to join. Now we get to work alongside one another everyday. We both have two boys slowly moving their way out of toddlerhood and into those school age years. Wish us luck!
We have a passion for design and while we are not designers, we love sourcing and bringing you finds to make your house feel more like home.
We strive to bring you performance fabrics in almost all of our upholstery. We know so many of you who shop with us have kids. We believe it's possible to have furniture that is both practical and beautiful.
Sign up for our email list or subscribe to our text messaging below to be the first to hear about our upcoming sale dates! We can't wait to meet you!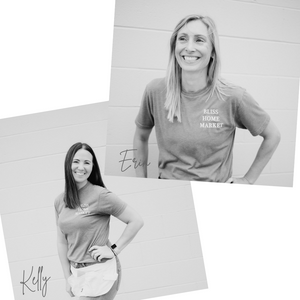 Location
Our Warehouse
6325 Busch Blvd. Columbus, OH 43229
Sale Dates are announced each month for one weekend per month!